How to Find an Ethical Loan that Aligns with Your Values
When it comes to financing your projects and financial needs, it's important to choose options that align with your ethical values. Ethical loan are designed for individuals concerned about the impact of their financial choices on society and the environment.
Mon Petit Prêt is your ideal partner to obtain an Ethical Loan online in Canada. As a financial company dedicated to transparency, ethics, and the common good, we offer you online loan options that align with your values. We are committed to supporting projects and initiatives that have a positive impact on society and the environment.
In this article, we will explore how to find an Ethical Loan online that not only meets your financial needs but also contributes to causes that matter to you.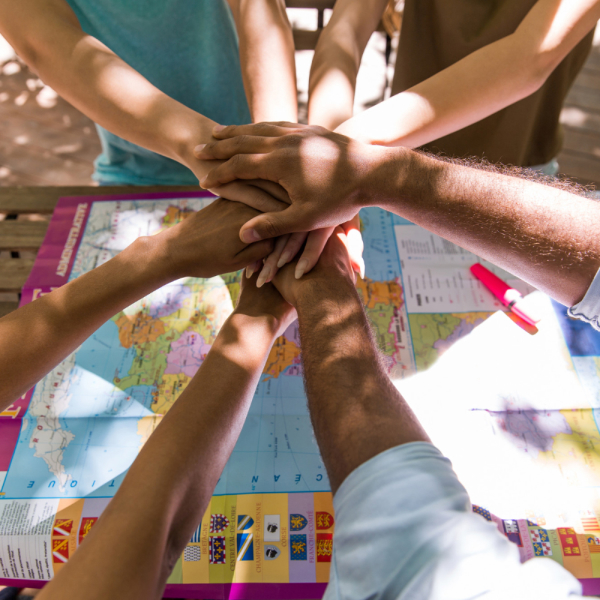 Impact Investments
Ethical loan go beyond the simple goal of profitability. Their aim is to support projects and businesses that have a positive impact on society and the environment. To find an ethical loan online, look for lenders that finance initiatives promoting sustainability, education, health, or other important social causes.
Make sure that lenders clearly disclose where the borrowed funds go and how they contribute to a positive impact. They provide borrowers with a unique opportunity to actively contribute to positive change in the world while addressing their financial needs. By opting for ethical loan, you have the opportunity to support projects that promote the transition to a more sustainable and equitable economy.
Furthermore, with ethical loan, by choosing transparent lenders on how funds are used, you can be confident that your money will genuinely be directed toward important social causes, reinforcing your commitment to making a positive impact.
The Bank for the Common Good
Some financial institutions are dedicated to promoting the common good. Look for banks or credit cooperatives with a clear social and environmental mission. These institutions are more likely to offer Ethical Loan that support initiatives aligned with your values.
Explore their online loan offerings to find options that match your needs while contributing to ethical causes. The Ethical Loan, an innovative financial concept, can play an essential role in achieving your aspirations while supporting important causes.
By choosing a bank for the common good, you have the opportunity to benefit from Ethical Loan that not only meet your financial needs but also contribute to social and environmental initiatives. These financial institutions prioritize transparency and accountability.
For example, when you're looking for a mortgage or a business loan, the Ethical Loan from these banks can allow you to finance your project while contributing to causes such as combating climate change, reducing poverty, or supporting local businesses.
Opting for an Ethical Loan is a concrete way to bring deeper meaning to your financial management by aligning your choices with your beliefs. In the end, it is possible to prosper financially while participating in the building of a more ethical and supportive future through Ethical Loan.
Ethical Loans for Sustainable Development
Sustainable development is a key principle of ethical loan. Loans for environmental projects, such as renewable energy, energy efficiency, or waste management, are examples of ethical loan. Online, you can find lenders who specialize in these areas and are committed to supporting projects that contribute to a sustainable future for all.
Ethical loan aimed at environmental initiatives are designed to support projects that aim to reduce carbon footprint and preserve natural resources. These ethical loan can be a key driver in transitioning to a green economy.
Choosing lenders specialized in financing sustainable projects is a concrete way to put ethical loan into practice and contribute to creating a more planet-friendly future. Ethical lenders strive to establish loans that promote financial inclusion, equal opportunities, and the well-being of local communities.
By supporting these initiatives, borrowers can play an active role in making positive changes, using ethical loans as a powerful tool to promote sustainable development both environmentally and socially.
Financial Inclusion
Financial inclusion is another essential aspect of Ethical Loan. Look for online lenders that offer loans to underrepresented groups or have programs aimed at combating financial exclusion. Ethical loan should be accessible to a wide range of people and contribute to reducing inequalities. Here are some key points:
Ethical loans are a crucial tool for promoting financial inclusion.
Supporting online lenders committed to providing ethical loan to underrepresented groups is essential as it helps eliminate financial barriers and enables these communities to access vital resources.
By choosing

ethical loans

, we contribute to the fight against financial exclusion.
Programs aimed at reducing inequalities should be at the core of online lenders' philosophy, and by selecting ethical loans, we encourage and promote a more equitable society for all.
Pitfalls of Ethical Loans
Having an Ethical Loan that aligns with your values can certainly come with significant advantages, but it is also crucial to consider potential drawbacks. Below are some potential disadvantages associated with seeking an ethical loan:
Strict Eligibility Criteria:
Ethical loan may have stricter eligibility criteria compared to traditional loans. Borrowers may be denied a loan if they do not meet the specific ethical lending requirements, which could limit access to these financing options.
Potentially Higher Interest Rates:
Ethical loan often aim to fund socially or environmentally impactful initiatives, which can result in higher costs for lenders. Consequently, interest rates on ethical loans may sometimes be higher than those on traditional loans.
The ethical loan are not as common as traditional loans, meaning you may have fewer options to consider. This can make it more challenging to find an ethical loan that aligns perfectly with your values, as you may be constrained by the limited number of lenders offering this type of option.
It is essential to carefully weigh the pros and cons of seeking an Ethical Loan to ensure that this option aligns with your financial needs and values. While ethical loans offer many benefits in terms of social and environmental impact, it's important to take these potential drawbacks into consideration when making a decision.
Conclusion
Finding an Ethical Loan online that aligns with your values is entirely possible. By exploring impact loan offerings, selecting banks committed to the common good, favoring loans for sustainable development, and promoting financial inclusion, you can reconcile your financial needs with your personal ethics. Make financial decisions that contribute to a better world.