---
500$
Term: 3 months
Drawdown frequency: 2 weeks
Number of samples: 6
Fee per transaction: $0.50
Final credit rate: 26.75%
Interest: $20.42
Total amount of each payment: $138.47
Total amount to be repaid: $830.27
*Interac e-Transfer Fee (Optional): $30.00
---
600$
Term: 3 months
Drawdown frequency: 2 weeks
Number of samples: 6
Fee per transaction: $0.50
Final credit rate: 26.75%
Interest: $25.27
Total amount of each payment: $166.04
Total amount to be repaid: $1026.27
*Interac e-Transfer Fee (Optional): $30.00
---
700$
Term: 4 months
Drawdown frequency: 2 weeks
Number of samples: 8
Fee per transaction: $0.50
Final credit rate: 26.75%
Interest: $39.66
Total amount of each payment: $146.48
Total amount to be repaid: $1171.86
*Interac e-Transfer Fee (Optional): $30.00
---
---
800$
Term: 4 months
Drawdown frequency: 2 weeks
Number of samples: 8
Fee per transaction: $0.50
Final credit rate: 26.75%
Interest: $46.00
Total amount of each payment: $167.42
Total amount to be repaid: $1339.36
*Interac e-Transfer Fee (Optional): $30.00
---
900$
Term: 5 months
Drawdown frequency: 2 weeks
Number of samples: 10
Fee per transaction: $0.50
Final credit rate: 26.75%
Interest: $64.93
Total amount of each payment: $151.95
Total amount to be repaid: $1519.46
*Interac e-Transfer Fee (Optional): $30.00
---
1000$
Term: 5 months
Drawdown frequency: 2 weeks
Number of samples: 10
Fee per transaction: $0.50
Final credit rate: 26.75%
Interest: $72.77
Total amount of each payment: $167.85
Total amount to be repaid: $1678.46
*Interac e-Transfer Fee (Optional): $30.00
---
**The products shown are for illustration purposes only. They are however very representative but may vary. If you are approved and wish to receive your deposit instantly by Interac transfer, you will be charged an additional $30 fee.
Speed up the approval
process!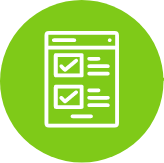 1.
Complete the entire
online application
form by answering all questions.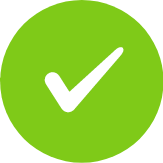 2.
Complete the
Instant Bank
Verification (IBV)
3.
Send us the requested
documents promptly to
confirm your identity.
Already a customer? Our endorsement is
renewable!
Get up to
$1500