Online Interest Rates: How to Find the Best Deals
When navigating the sometimes turbulent waters of personal finance, understanding online interest rates becomes a valuable compass to guide our decisions. Whether you're looking to borrow money, invest, or simply optimize your savings, interest rates are a determining factor in your financial success.
In this article, we will delve into the world of online interest rates, with a focus on how to find the best deals to meet your needs. The terms "interest rates" will resonate throughout our discussions because their comprehension is key to making informed decisions.
Whether you're in search of enticing promotional rates, seeking to improve your credit history to access preferential rates, or simply wish to understand how to calculate the annual interest rates, we have the information you need. It's time to take control of your finances and find the best deals that will enable you to achieve your financial goals.
At Mon Petit Prêt in Canada, we understand the significant impact interest rates can have on daily life, which is why we strive to offer online lending solutions with affordable interest rates to help our clients realize their projects.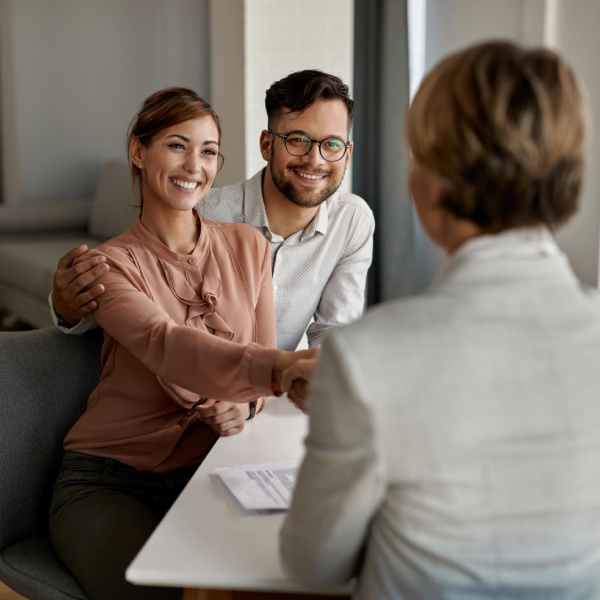 Promotional Rates
When you're searching for online interest rate deals, it's important to keep a close eye on promotional rates. Financial institutions often offer promotional interest rates to attract new customers. These rates may be significantly lower than standard rates, but they are typically temporary.
So, it's crucial to understand the duration of these promotional rates. After this period, the interest rates can increase substantially. Promotional rates can be advantageous if you plan to repay your loan or maintain your savings account before the end of the promotional period.
Make sure to read the terms and conditions associated with promotional rates as they can vary from one lender to another. Comparing offers is essential to maximize your savings and avoid unpleasant surprises.
Credit History
Your credit history plays an essential role in determining the online interest rates you can obtain. Lenders examine your payment history, previous debts, and other factors to assess your credibility as a borrower.
A good credit history can enable you to access lower interest rates, which can translate to more affordable monthly payments and long-term savings.
If you have a poor credit history, it is recommended to work on improving it before applying for an online loan or credit card. This may involve debt repayment, meeting deadlines, and responsible credit management. The higher your credit score, the more chances you'll have to secure favorable interest rates.
Annual
Interest Rates
The annual interest rate is a key indicator for assessing the total cost of a loan or the potential return on an investment. It represents the percentage you will pay in interest on an annual basis. To compare online interest rate offers intelligently, make sure to look at the annual interest rate rather than the monthly rate, as it takes into account interest compounding over a 12-month period.
When comparing annual interest rates, be sure to consider all related expenses and fees. This includes processing fees, penalties for late payments, and other hidden fees. A comprehensive understanding of the associated costs will help you make informed financial decisions.
Using
Interest Rate
Calculators
When it comes to finding the best online interest rate offers, using interest rate calculators can be a valuable tool. These online tools allow you to input the loan amount, the offered interest rate, and the loan duration to estimate the total amount you will pay over time.
Furthermore, you can compare different offers using these calculators to determine which one is most advantageous for your financial situation. Online interest rate calculators help you make informed financial decisions by providing a clear view of the costs associated with various loans or investments.
Don't forget to consider other factors such as processing fees and potential penalties for late payments when evaluating different offers. In the end, the use of these calculators can help you save money by ensuring you choose the best online interest rate offer.
Advantages of Online
Interest Rates
By understanding the various online interest rates offered, you can achieve significant savings. Comparing and selecting the best interest rates can help you save money on your loans and investments.
Benefit from Personalized Offers:
A deep understanding of interest rates enables you to find personalized offers tailored to your financial needs. Whether you are looking for a mortgage, an auto loan, or a credit card, knowing the interest rates will help you find the best offer suitable for your situation.
Gain Precise Financial Planning:
Interest rates are a key element of financial planning. By comprehending online interest rates, you can create a more accurate financial plan, anticipate interest costs, and avoid financial surprises.
Improve Your Credit Score:
Prudent management of interest rates can help improve your credit history. By obtaining lower interest rates and making timely payments, you can strengthen your credit score, which opens the door to better interest rate offers in the future.
Conclusion
Finding the best online interest rate offers is essential for saving money and managing your finances responsibly. Promotional rates, credit history, and annual interest rates are crucial factors to consider.
By keeping these factors in mind and comparing offers wisely, you can make informed financial decisions to reach your goals. Don't let interest rates catch you off guard; stay informed and save.