Learn how to recognize and avoid online loan fraud
In the digital age, access to online financial services has revolutionized the way we borrow money. Online loans offer unparalleled convenience, allowing borrowers to submit loan applications from the comfort of their homes. However, this ease of access has also opened the door to a growing issue: online loan fraud.
While many online loan platforms are legitimate, unfortunately, there are malicious actors seeking to exploit unsuspecting borrowers. In this article, we will delve into recognizing and avoiding online loan fraud in detail.
We will cover aspects of protecting against online loan fraud, current regulations, detecting online loan scams, and warning signs that should raise your vigilance.
Understanding these elements is essential to secure your online financial transactions and protect your interests. So, let's dive into the world of digital finance and learn how to navigate safely through the maze of online loan fraud.
Learn to Recognize and Avoid Online Loan Fraud
The increasing popularity of online loans has brought numerous benefits, providing unparalleled convenience for borrowers. However, with this ease of access, online loan fraud has become a growing concern. It is crucial to protect oneself against these scams while understanding the prevailing regulations and knowing how to detect the warning signs of loan fraud.
Online loan fraud is a form of financial fraud that aims to deceive borrowers into believing they will secure a loan, but in reality, they end up losing money with no prospect of funding.
Warning Signs of Online Loan Fraud
Beware of online lenders that demand significant upfront fees to process your loan application. Most legitimate lenders charge moderate fees or even none upfront.
Lack of License or Registration:
Legitimate online lenders are required to hold a license or register with financial authorities. Always verify the lender's legitimacy by checking for this information, or you risk falling victim to online loan fraud.
Excessive Interest Rates:
If the offered interest rate seems excessively high compared to market standards, it may be a sign of online loan fraud.
Suspicious Communications:
Pay attention to unsolicited communications via email, phone, or SMS, especially if they request personal or financial information
Protection Against Online Loan Fraud
To protect yourself from online loan fraud, it is crucial to exercise caution when selecting online lenders. Ensure that they are legitimate and authorized to provide loan services. Beware of offers that seem "too good to be true" and always check the lender's reputation. Avoid sharing sensitive personal information unless you are certain of the platform's legitimacy.
Before choosing an online lender, conduct thorough research. Check the company's reputation, history, and customer reviews.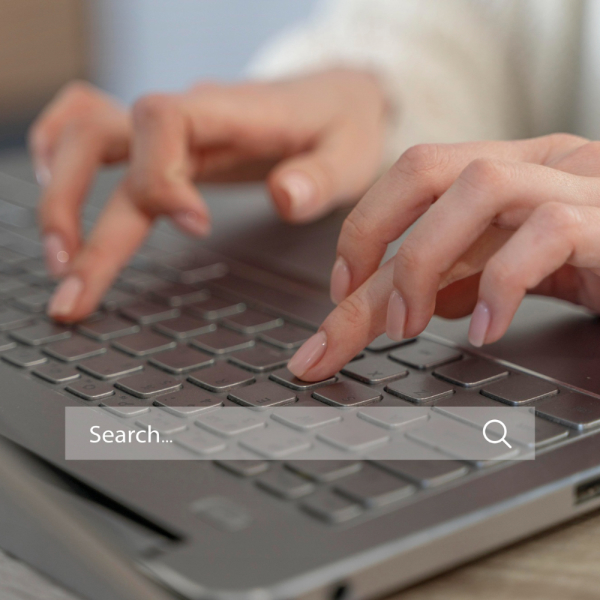 Company Information Verification:
Make sure the lender is properly registered and has the necessary licenses. You can verify this information with financial regulators.
Read the Terms and Conditions:
Before signing an online loan contract, carefully read the terms and conditions. Beware of ambiguous or unfair clauses.
Do Not Share Sensitive Information:
Never disclose personal or financial data to strangers or unverified sources.

Online loan fraud can lead to serious financial consequences and the loss of sensitive data. By following these tips and remaining vigilant, you can significantly reduce the risk of falling victim to this fraud and safely enjoy the legitimate benefits of online loans.
Regulations on Online Loan Fraud in Canada
In Canada, regulations regarding online loan fraud are aimed at safeguarding borrowers from malicious practices and ensuring the integrity of the online lending market. Here are some key points to consider regarding regulations on online loan fraud in Canada:
In Canada, several regulatory bodies oversee the online lending industry to combat online loan fraud and protect consumers. The Autorité des marchés financiers (AMF) and the Office de la protection du consommateur (OPC) are two of the main authorities responsible for monitoring and regulating this sector.
For instance, the Consumer Protection Act in Quebec offers legal protection to consumers who borrow online. This law establishes clear rules concerning online loans, including maximum interest rates, early termination clauses, and lenders' obligations regarding information and transparency.
Transparency and Disclosure:
Online lenders in Canada are required to provide clear and transparent information to potential borrowers. This includes disclosing all fees, interest rates, and repayment terms, enabling borrowers to make informed decisions.
Verification of Online Lenders:
Potential borrowers should always verify that online lenders are registered and compliant with current regulations. This can be done by checking regulatory authority websites or by directly contacting these organizations to confirm the legitimacy of lenders.
Protection Against Fraud:
Consumers should be vigilant of fraudulent online lenders attempting to exploit their financial situation. Reporting any suspicious activity to the relevant authorities is essential to contribute to the fight against online loan fraud.
Regulations in Canada also encourage financial education for borrowers. Regulatory bodies provide resources and information to help consumers understand online loans, their rights, and responsibilities.
It is essential to note that regulations regarding online loan fraud can evolve over time, so it is recommended to stay informed about the latest updates and comply with the current legal requirements when borrowing online.
Your Secure Shield Against Online Loan Fraud in Canada
In the vast realm of online loans in Canada, it is essential to identify trustworthy players who are staunchly committed to preventing online loan fraud and ensuring the safety of their clients. This is where Mon Petit Prêt stands out as a robust and secure company, dedicated to providing Canadian borrowers with a risk-free online financial experience.
This company takes pride in its role as a bulwark in the fight against fraud, and its commitment to integrity and transparency makes it a top choice. Mon Petit Prêt distinguishes itself through its unwavering commitment to consumer protection and preventing online loan fraud.
Their loan application process is secure and transparent, ensuring that their clients enjoy a seamless and risk-free experience. The company works closely with regulatory authorities and strictly adheres to Canadian regulations to ensure that its operations meet the highest ethical and legal standards.
In an environment where trust is paramount, Mon Petit Prêt emerges as the most reliable and secure choice for those seeking online loans in Canada. By choosing Mon Petit Prêt, borrowers can rest assured that their financial needs will be handled securely and professionally, thus avoiding the risk of online loan fraud and ensuring a safer and more stable financial path.
Conclusion
In summary, online loan fraud is a growing concern, but with a proper understanding of the risks, existing regulations, and warning signs, you can protect yourself. Always stay vigilant and conduct thorough research before engaging in online loans.
Furthermore, online loan fraud can take various forms, whether it's fake online lenders requesting exorbitant upfront fees before vanishing, or deceptive websites stealing your personal information for malicious purposes.
It's crucial to closely monitor your bank statements, verify the legitimacy of online lending companies, and never share your financial or personal information without absolute trust in the source. Prevention and education are your best allies in avoiding falling victim to online loan fraud.