How to invest your money: essential tips for 2023
Welcome to one of the most important skills you can learn in life! Have you ever wondered how great entrepreneurs like Warren Buffet and Elon Musk made their fortune? The answer is simple: they learned how to invest their money wisely and strategically. That's why you should learn how to invest your money now.
Investing is an essential skill for anyone who wants to achieve financial freedom and secure a prosperous future. Learning to invest may seem intimidating at first, but with the right education, anyone can master the basics and begin building a solid, profitable investment portfolio. 
In this ever-changing world, it is vital to learn how to invest your money in order to take control of your financial future and achieve your long-term goals. 
So if you're ready to embark on an exciting adventure of learning and financial growth, read on to discover why learning to invest is one of the smartest decisions you can make this 2023!
Invest your money in the short, medium or long term?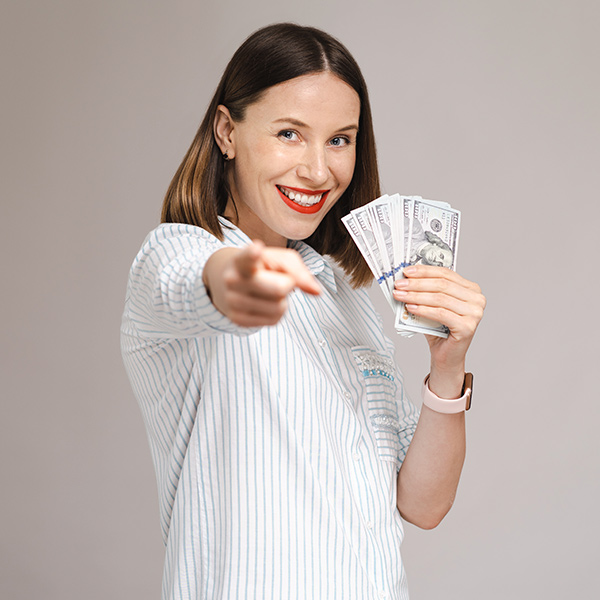 Are you the type of person who prefers a detailed travel plan or just winging it along the way? When investing your money, making a decision about the timing of your investment can be an equally important choice. 
Why? Because each deadline has its own characteristics and associated risks. That's why you should establish your objectives well. If you need quick cash to solve a problem, investing in stocks may not be the best option. In that case, a personal loan may help you more.
If, on the other hand, you want to invest your money with the expectation of receiving returns within one, two or even five years, one of the following alternatives may work for you:
Short-term investment: would you like to make a profit in a short period of time? If so, a short-term investment may be right for you. Investing your money

short-term refers to assets that are bought and sold in a relatively short period of time, usually less than two years. These investments are more volatile and riskier than long-term investments, but offer the potential for quick gains.

Medium-term investment: If you are looking for an investment that offers a balance between risk and reward, a medium-term investment may be the right choice for you. This way to

invest your money

consists of buying assets that are held for two to five years. These investments may include bonds, mutual funds or stable, reliable stocks. While these investments have a moderate level of risk, they also offer the potential for a solid return in a relatively short period of time.

Long-term investment: Are you thinking about the future? Long-term investing is the best alternative. Long-term investing refers to assets that are held for more than five or even 10 years, with the goal of achieving sustained growth and accumulating wealth over the long term. Long-term investments are less volatile and offer greater security and stability compared to short-term investments.
The best investment: diversification
Can you imagine putting all your eggs in one basket? Surely not, right? The same is true when you are going to invest your money. If you put all your finances in one type of investment, you are taking an unnecessary and dangerous risk. That's why diversifying your investments is crucial to protecting your wealth and earning long-term returns.
Diversification means spreading your investments across different assets, such as stocks, bonds, mutual funds, real estate and more. By doing so, you can minimize the risk of losing all of your capital due to a bad investment in a single asset. 
In addition, diversification helps you take advantage of opportunities in different markets and sectors, which can increase your returns and make your portfolio more robust.
Imagine having a table with four legs instead of one. The table with four legs is much more stable than the one with one leg. The same goes for diversification. If you distribute your investments in different assets, your portfolio will be more solid and resistant to market fluctuations. On the other hand, if you invest your money in a single asset, any change in that market can have a big impact on your net worth.
How can you invest in Quebec?
One of the biggest advantages you will get if you invest your money today is that it is a process you can do from anywhere in the world. Want to invest in Quebec? There are many ways to do it. Here are some of them:
Stocks and bonds: Stocks and bonds are one of the most common ways to invest in Quebec and around the world. You can buy stocks on the Montreal Stock Exchange or invest in mutual funds that focus on the Canadian market. You can also buy bonds issued by the government or private companies. Stocks and bonds are long-term investments that can offer solid returns.

Real Estate: On the other hand, real estate is another popular way to invest in Quebec due to the stability of the market and the growing interest in home ownership. You can

invest your money

in commercial or residential real estate, either by buying properties directly or through real estate investment trusts.

Mutual funds: Mutual funds are a popular option for those who wish to diversify their investment portfolio. You can invest in mutual funds that focus on different markets, sectors or asset classes. You can also invest in exchange-traded funds that track a specific market index.

Venture capital firms: if you are looking to

invest your money in

a riskier way after having evaluated your investment profile and decided that you can do so, consider investing in venture capital firms in Quebec. These firms invest in emerging and fast-growing companies that have the potential to generate large returns over the long term.

Tax savings: you can also

invest your money

in registered savings accounts. Have you ever wondered

how to save money

to build a stable future for you and your family? There are programs such as the Education Savings Plan or the Retirement Savings Plan. These accounts offer tax incentives to encourage people to save effectively.
Remember that before you decide to invest your money you must properly evaluate your possibilities. Do you have the necessary resources to start doing it? Are you considering applying for a quick loan to invest in the short term? All these aspects, in addition to the advice we have already given you, are essential to take into account before making your decision.