How to save money? 6 essential tips that will help you
Have you ever wondered how to save money? For many people, changing their financial habits can be complicated, especially if they are accustomed to excessive and unnecessary spending. However, if you are determined and make small changes, then it is possible to save money and gradually avoid bankruptcy. 
If you are one of those people who find it hard to manage money and want to get more out of your budget, in this article we bring you some tricks to save money in an easy way so you can achieve your financial goals. Take note!
1- Keep track of your expenses
Keeping a daily money log is an easy and organized way to track your spending. This helps you figure out where your money is going, while knowing where you can cut back to save extra money.  
To keep your records, you just need to get a pencil and paper or you can find an application that makes it easy to do calculations. Remember to include any minimum or major expenses incurred at home or outside your home; then, organize the numbers and total up each expense. Don't forget any details!
2- Make a budget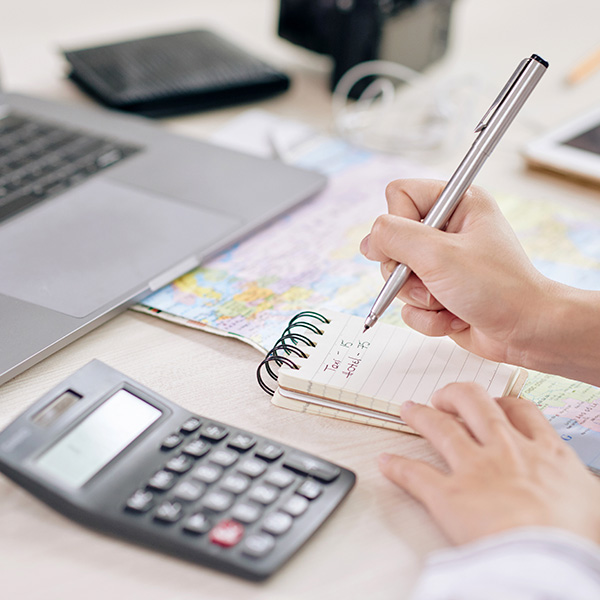 Once you have a record of your expenses and are aware of the money you invest, it is time to create a budget. That way, you will be able to make a comparison of the expenses you make month by month, since now you will plan your expenses and limit any money investment that is not necessary.
As a recommendation, to know how to save money, don't forget to include a savings section in your budget. Either daily or monthly you can try to save a specific amount of money for a certain period of time, but write it down in your budget.
3- Pay your debts
If you want to learn how to save money, you need to know that debt is every person's worst enemy. Therefore, the best way to make money fast is to eliminate debts and interests that do not allow you to achieve your financial goals. 
To do this, the first thing we recommend is not to fall behind on your payments and to avoid going much deeper into debt. You can also consider a debt consolidation loan or a balance transfer credit card. These options can consolidate all of your high-interest debt and reduce your payments. Depending on the type of debt, you may be able to get a lower interest rate.
4- Find ways to reduce your expenses
Knowing how to save money also means being aware of your spending levels and how important they are. If we notice that a lot of our money is spent on things that are not essential to our lives, then it is better to start eliminating them. 
Another way to reduce expenses is to look for free or discounted activities. Also, try to eliminate subscriptions or memberships that you no longer use or are not indispensable. Likewise, every time you go shopping, remember to ask yourself if it is really an item you need in your life; otherwise, it will be better to leave it in its place and think about making more money. 
5- Set goals for saving money
If you want to save money successfully, the most essential thing is to have both short-term and long-term goals. For example, in the short term you can think about saving for a car or a family vacation; then, you need to establish what types of actions to take to accomplish it and how long it will take to accomplish it. The same goes for setting long-term goals.
6- Have a savings account
Another way to learn how to save money fast is through a savings account. In case you didn't know, with your bank account you can set up an option to have part of your money transferred to a savings account on a monthly basis, which allows you to accumulate funds that you can use in the future. However, it ensures that you don't have to pay high interest rates, otherwise you wouldn't be able to save money.