Personal bankruptcy: everything you need to know to avoid it
Are you having problems with your debts and no longer have money to make ends meet? When such a situation happens, many people resort to filing for personal bankruptcy, as it is a completely legal process in Canada. However, there are different steps and conditions that you should know before deciding to file for bankruptcy.
In this article, we will explain more about what personal bankruptcy is about and what are the advantages and disadvantages of filing for bankruptcy in Canada.
What is personal bankruptcy?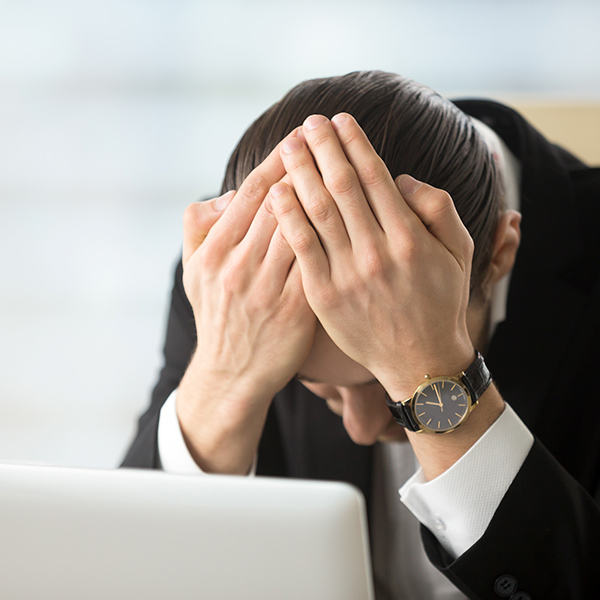 Bankruptcy is known as a legal process that is governed by federal law in Canada. People usually file for personal bankruptcy in order to be able to get rid of most of their debts within a few months. However, in order to achieve this, people must give up certain property to pay off their principal debts and have a new financial life. 
If the creditors force you to file for bankruptcy, then it is considered a forced bankruptcy, but it is very common. On the other hand, if it is a personal decision to file, then it would be called a voluntary bankruptcy.
What are the conditions for filing for personal bankruptcy?
You need to have debts of $1,000 or more.

Not having the possibility of paying debts that are already past due.

Own property in Canada. 

Not already bankrupt.

You have stopped paying your current bills such as credit card balances, electricity or telecommunications bills. 

Finally, your assets should be less than the value of your debts.
Disadvantages of declaring bankruptcy
While it is true that filing for personal bankruptcy represents an alternative to get rid of your debts and no longer have to worry about your financial situation, this does not mean that everything is positive. There are many disadvantages that you need to be aware of:
One of the

consequences of personal bankruptcy

is that you will have to surrender some assets or pay some of your income above a certain level of bankruptcy.

Your

credit rating

will drop and you will end up with an overly negative rating for a minimum of 6 years, which is negative for

applying for

personal loans

in the future. 

If you file bankruptcy once, you will be on the

Quebec bankruptcy registry

for 6 years. But, if you do it a second time, then it will be 14 years.

You will need to keep a detailed record of your spending to prove to your creditors that you can't pay your debts. That means you also won't use or have a credit card or loan while you are in

bankruptcy

.

The bankruptcy filing process also involves expenses.

Finally, it will be more difficult for banking institutions to trust you for money lending, unless you decide to seek the services of a

reliable private lender

.
Main stages of bankruptcy
For people who are considering filing for personal bankruptcy, it is important to know the process and the steps to follow. As a first point, you should attend consultation meetings that are offered by a trustee or an authorized advisor. In this part you will receive advice on the use of your budget, explanation of insolvencies, recommendations and causes of over-indebtedness. 
Second, you need to file a bankruptcy filing form to initiate the bankruptcy process. In addition, you must include a list of your assets and draw up a balance sheet of your debts, in this case you can ask for help from a trustee or an advisor.
As a third step, with the list of assets completed, you and your advisor will determine which assets will be sold to pay certain debts. Of course, some assets cannot be touched, as they are protected by law. When you sell your property, the assessor will have a meeting with the creditors to administer the proceeds. 
Lastly, the final process is debt discharge. This means that all debts are erased, once the steps and documentation for the process have been completed. This discharge takes place between 9 months to 21 months after the date of your personal bankruptcy.
How to avoid personal bankruptcy?
You may consider personal bankruptcy as a feasible option to eliminate your debts, but you may also be looking for other solutions. So here are some key tips to avoid choosing this process:
If it is a reliable creditor, you can negotiate your debts to get a better deal such as a reduced

interest rate

or request more manageable monthly payments.

You can sell all the things you have at home that you know you no longer need. That way, you'll get some money back and you can catch up on your major bills.

Get another income source option. It is now common to see people working more than two jobs, which is good to have extra money and avoid bankruptcy.

If you have small debts everywhere, you can

apply for an online loan

with a trusted lender to pay them off and be left with only one debt. Of course, you must first ensure the pros and cons to get back into debt and have the ability to repay it in the required period. 

Finally, we recommend that you make a budget to keep track of your expenses and know which expenses you can reduce to save money.