How an online microloan works
Loans are a permanent part of the economic life of society and, in many situations, are necessary to run a business, or to cope with a setback.
But in order to obtain a loan, a number of conditions must be met. The most important of these is demonstrable financial solvency, i.e., the ability to repay the liability within a certain time limit.
Sometimes, for various reasons, it is not possible to meet the requirements of a formal loan, and that is when microloans come into play.
This business option is designed to help those who do not have good liquidity. Since it is only for low amounts, it does not require a lot of paperwork. For this reason, it is offered as an alternative, to manage comfortably online.
In this article we will show you how an online microloan works and what its benefits are.
What is an online microloan?
The concept of microloans was born in 1974 in Bangladesh, a few years after the civil war, and emerged with the intention of benefiting people in financial hardship.
Muhammad Yunus was a renowned entrepreneur, who received the Nobel Peace Prize for creating the concept of microcredit.
In the development of his company, he pointed out that the cause of poverty was not laziness, but the lack of help from state financial institutions.
In this sense, microcredit was born to help people with financial difficulties, so that they could find a way to manage themselves properly, in order to lead a more dignified life.
Then, along with the development of new technologies, online microloans appeared. An alternative that greatly facilitates the logistics of acquiring a loan and makes it a more efficient process.
How do online microcredit institutions work?
To provide this service, and cut down on bureaucracy, local non-banking institutions are in charge of granting microcredits.
This is where people in financial difficulty can borrow a small amount, which will enable them to cope with a problem or start a business.
Microcredit rates take into account the risk of default. For this reason, the riskier the loan, the higher the interest rate.
The fact is that these types of loans should only be taken out, when you have no other options for financial assistance, so you should resort to them as infrequently as possible.
It is a great help at a great cost. It is specifically designed for people who have no other alternatives.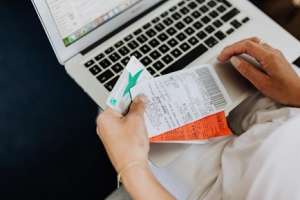 Advantages of online microcredit
Online microloans represent a reliable alternative source of financing for individuals.
A person of limited means may find themselves in a financial bind when unexpected personal and family expenses, medical expenses, vehicle expenses and home renovation costs arise.
In addition, microloans can also be used to pay off existing small loans, or even to better plan and reduce monthly payments.
Mon Petit Prêt's online microloans
As mentioned above, the goal of the companies involved in this sector is to create a help for people in financial hardship.
At Mon Petit Prêt we offer a set of free guides, which help the user to better manage his money.
We also provide good guidance on how to acquire loans responsibly. We know that we are targeting a riskier customer market, in terms of credit.
For this reason, you should expect to pay a higher interest rate than conventional institutions. However, you will never pay a rate higher than that allowed by the Consumer Protection Law.
How to apply for an online microcredit from Mon Petit Prêt
At Mon Petit Prêt you can apply for microcredits more easily than ever before. Start by preparing the loan application and wait to be contacted.
In a few seconds you will know if your application has been approved and you can get your microloan immediately. In the next step, you can select the duration.
In the course of this, your individual monthly payment will be calculated. This results from the combination of the loan amount, the term and the microloan interest.
As a general rule, the higher the loan amount and interest rate, the higher the repayment rate and total loan costs.
Once you have signed the loan contract, we will immediately release your microloan for repayment, so that the money is in your account as soon as possible.
You should keep in mind, at all times, that this service is intended for emergencies or for people who have no other alternative.
Mon Petit Prêt orients its services to help the financially helpless. With the use of new technologies, we make this process as efficient as possible.
In other words, you can now obtain loans and cash, easily and simply, with procedures that do not require much time, and mainly in an immediate and timely manner, to meet your needs.
Now that you know how an online microloan works, contact us and visit our website for more information.