Fast cash loan: everything you need to know 
Obtaining quick cash is often a necessity to deal with unforeseen financial situations. Thanks to the digitalization of financial services, it is now possible to access fast cash loan solutions online to address these urgent needs. In this article, we present the available options for a fast cash loan and everything you need to know to benefit from it.
Instant Online Loan
An instant loan is an ideal solution for those looking for a quick and secure way to obtain quick cash online. This option allows you to borrow a modest amount, usually between $100 and $1500, without having to leave your home. This way, you can deal with unexpected expenses without waiting for your next paycheck.
To benefit from an instant loan, you simply need to fill out an online form, provide the required documents, and wait for the approval of your application. Most of the time, the money is deposited into your bank account within 24 hours or even in a few minutes for some platforms.
Conditions for obtaining a fast cash loan
To access a fast cash loan, certain conditions must be met. Generally, the eligibility criteria are as follows:
Be 18 years old or older

Have a bank account in France

Prove a regular source of income

Not be registered with the FICP (Fichier des Incidents de Remboursement des Crédits aux Particuliers)
Interest rates and associated fees
It is essential to take into account the interest rates and fees associated with a fast cash loan. These elements vary depending on the platforms and offers proposed. Generally, interest rates are higher for instant loans due to their speed and ease of access.
It is recommended to compare the offers available on the market before making a decision, to choose the most suitable option for your needs and financial situation.
Advantages and disadvantages of a fast cash loan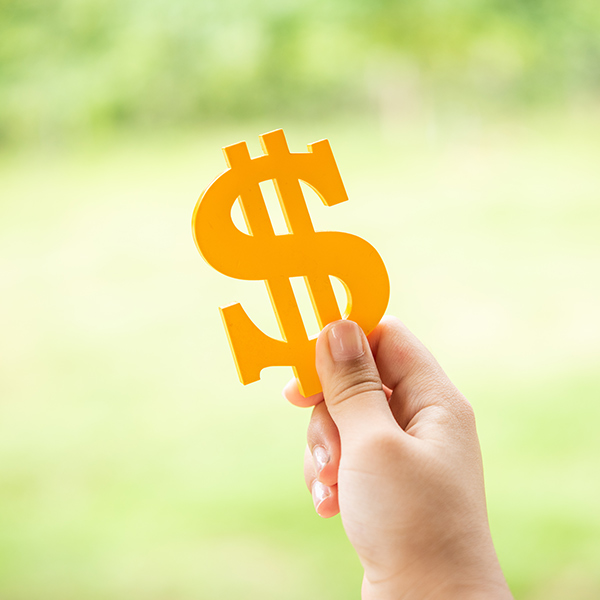 A fast cash loan has several advantages, such as:
The speed of the process:

the online application

is quick and easy, and the money is usually deposited quickly into your bank account.

Easy access: eligibility criteria are often less strict than for traditional bank loans.

Flexibility: you can use the borrowed money to cover various urgent financial needs.
However, there are also disadvantages to consider:
Interest rates: fast cash loans generally have higher interest rates than traditional loans.

Borrowing amounts: the available sums are often limited, which may not be suitable for significant financial needs.

Debt risk: borrowing money quickly and easily can lead to accumulating debts if you do not manage your repayments correctly.
How to repay a fast cash loan?
The repayment of a fast cash loan depends on the platform and the conditions of the chosen offer. Generally, repayment is made in a single installment or in monthly installments, over a period ranging from a few weeks to a few months.
It is crucial to understand the repayment terms before taking out a fast cash loan to avoid future financial difficulties. Also, consider any late fees and potential penalties for non-repayment on time.
Different types of fast cash loans
There are several types of fast cash loans online suited to different situations and needs. Here are some of the most common loans:
Mini-credit: This is a loan of a small amount (usually between 100 and 1000 euros) and short duration (less than 90 days). Mini-credit is ideal for dealing with unforeseen expenses or making ends meet during difficult times.

Revolving credit: This type of loan offers a reserve of money that you can use as you wish, within the authorized limit. Revolving credit replenishes itself as you repay it, allowing you to have a flexible and fast source of financing.

Fast personal loan: This loan is intended for individuals who want to finance a specific project or purchase quickly. The borrowed amounts are generally between 1,500 and 75,000 euros, and the repayment period can range from a few months to several years.

Pawn loan: If you own a valuable item (jewelry, artwork, electronic equipment, etc.), you can pawn it to obtain a fast cash loan. The loan amount will depend on the item's value, and you will need to repay the loan to reclaim your property.
How to choose the right fast cash loan based on your needs?
To select the most suitable fast cash loan for your situation, consider the following factors:
The amount you need: Depending on the sum you want to borrow, some loan types will be more appropriate than others. For example, if you need a small amount of money, a mini-credit may be more suitable than a fast personal loan.

Repayment duration: Consider your ability to repay the loan within the allotted time. If you think you will need more time to repay, choose a loan with a longer repayment period.

Interest rates and fees: Compare interest rates and fees from different fast cash loan offers to choose the most advantageous option for you.

Your financial situation: Assess your income, expenses, and debt level to determine if you can afford to take out a fast cash loan. If you are already in debt, it may be better to seek other solutions to avoid worsening your financial situation.
How to avoid pitfalls and scams related to fast cash loans? 
To avoid pitfalls and scams when looking for a fast cash loan, follow these tips:
Choose reputable lending institutions and platforms: Prioritize financial institutions and online platforms with a good reputation and a history of reliability. Beware of overly enticing offers from unknown sources.
Read the loan terms carefully: Before signing a loan agreement, take the time to read the conditions thoroughly, including interest rates, fees, and repayment terms. Ensure you understand the commitments you are making.

Compare offers: Do not rush into the first fast cash loan offer you find. Take the time to compare different proposals to determine which one is the most advantageous and best suited to your situation.

Check legal notices: Make sure the platform or lending institution has the necessary authorizations and approvals to operate its business.

Be wary of requests for advance payment: Some scams involve asking for an initial payment to "unlock" the loan. Never pay any money to an institution before receiving the loan in your bank account.