How to Borrow Money?: A Step-by-Step Guide
The need to borrow money can arise at any point in our lives. Whether it's for a project, an emergency, or even a dream, knowing how to borrow money is crucial. In this article, discover the easy steps to borrow money.
Why Would You Want to
Borrow Money
? 
Borrowing isn't always the result of poor financial management. In reality, borrowing money is often a strategic solution to achieve major projects or handle unforeseen situations. This might be to:
Buy a new home.

Fund education or an entrepreneurial project.

Address an urgent medical expense.

Finance a wedding or dream vacation.
How to
Borrow Money
Safely
Assess Your Needs 
Before borrowing money, determine exactly how much you need. This will prevent you from taking out a loan that's too large or insufficient. Establish a budget, considering your income and expenses.
Conduct Research
It's crucial to know the different options available. With Mon Petit Prêt, we offer various solutions tailored to your needs for easy borrowing.
Understand the Loan Terms 
Ensure you fully grasp the interest rates, repayment terms, and any potential hidden fees. Mon Petit Prêt commits to transparency, providing all the necessary information.
Be Prepared 
When you decide to borrow money, certain documents may be requested. Make sure you have all the proofs of income, residence, and identity readily available.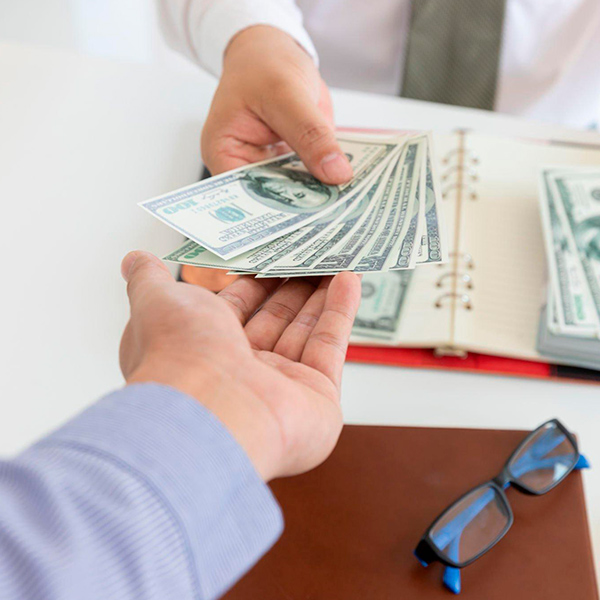 Types of Loans Available
Personal Loans
Personal loans are unsecured borrowings that you can use for any purpose, whether it's financing a wedding, consolidating debts, or carrying out home renovations.
Advantages:
Flexibility in using the borrowed amount.

Generally fixed repayment durations with interest rates often lower than credit cards.

Quick availability of funds.
Disadvantages:
Interest rates can be higher for those with poor credit.

Some loans have fees or early repayment penalties.
Mortgage Loans
These are loans specifically designed to finance the purchase of real estate. The property itself serves as collateral to the lender, meaning if the borrower fails to pay, the bank can seize the property.
Advantages:
Allows for the purchase of real estate.

Interest rates are generally lower compared to other loan types.
Disadvantages:
Longer approval process.

Risk of foreclosure in case of payment default.
Revolving Credits
Revolving credits, also known as lines of credit, provide a cap up to which you can borrow, and you only pay interest on the amount you've used.
Advantages:
Flexibility to borrow multiple times without having to apply again.

Only interest on the borrowed amount is due.
Disadvantages:
Interest rates can be variable, leading to unpredictable payments.

Risk of spending more than one can repay due to continuous access to funds.
Student Loans
These loans are intended to help students finance their higher education. They can cover tuition fees, books, accommodation, and other education-related expenses.
Advantages:
Interest rates are generally lower than other loan types.

Often come with grace periods during which no repayment is required.
Disadvantages:
Student debt can accumulate quickly, especially if studying for many years.

Repayment can be a burden, especially if post-university employment doesn't generate sufficient income.
Common Mistakes to Avoid When Wishing to Borrow
When it comes to borrowing money, some mistakes can be costly in the long run. Here are some and how to avoid them: 
Not Comparing Offers Settling for the first offer can be expensive.
Always compare interest rates and terms from different lenders. At Mon Petit Prêt, we pride ourselves on our competitive terms.
Overlooking the Fine Print
Always read the loan terms carefully. Ensure you understand the fees, penalties for delays, and early repayment conditions.
Borrowing More Than Needed 
Borrowing more than you need can unnecessarily increase your debt. Think long-term and consider the monthly payments and loan duration.
Not Considering Your Credit Score 
A poor credit score can affect the interest rate you get. It's wise to check your score and correct any inaccuracies before borrowing money.
How to Improve Your Chances of Getting a Loan? 
Maintain a Good Credit Score 
Pay your bills on time, reduce your debts, and avoid opening many credit accounts in a short time.
Have a Stable Source of Income
Lenders want to ensure you can repay your loan. A stable income source boosts your chances of approval.
Limit Your Applications 
Too many credit applications in a short time can send warning signals to lenders. Be selective.
Provide Collateral if Necessary 
Some loan types, like secured loans, can offer better rates if you provide collateral, such as property or a vehicle.
How to Manage Your Loan Repayment
When you decide to borrow money, it's crucial to actively plan and manage the repayment process to ensure your financial stability.
Set Up a Repayment Schedule
The first critical step after deciding to borrow money is to set up a repayment schedule. By marking each payment date, you'll avoid forgetfulness that can lead to additional fees or harm your credit score. Here are some tips to help you:
Use financial management apps or calendar reminders to never miss a due date.

Consider setting up automatic withdrawals if your lender offers this option.

Maintain a written or digital record of each payment made to have a clear track of your progress.
What to Do in Case of Payment Difficulties?
There might be times when, due to unforeseen circumstances, you find it challenging to meet your commitments. If you feel you might struggle to repay the borrowed money, here's what you should consider:
Communicate with your lender: Most lenders prefer that you inform them of your difficulties rather than miss a payment. They might offer temporary solutions like a grace period or a modification of the payment plan.

Consult a financial advisor: An expert can provide advice tailored to your situation and help you devise a plan.

Avoid borrowing more: Taking out money to repay an existing loan can worsen your financial situation.
Benefits of Early Repayment
Paying off your loan earlier than expected can have many advantages. Here are a few:
Savings on interest: By reducing the duration of your loan, you also decrease the total amount of interest you would have paid.
Improvement of your credit score: An early repayment shows future lenders that you are responsible, which can boost your credibility.

Reduced financial stress: Not having outstanding debt can provide peace of mind, allowing you to focus on other financial or dream goals.
Actively managing repayment when you decide to borrow money is key to maintaining healthy financial health. Every step taken with care and planning can lead you towards faster and more secure financial freedom.
Mon Petit Prêt Role in Your Financial Journey
At Mon Petit Prêt, we're not just lenders. We are your financial partner. Our aim is to help you understand how to borrow money responsibly, manage your finances confidently, and achieve your dreams.
Borrowing is not a decision to be taken lightly. With the right preparation, the right information, and the right partner, you can borrow money easily and responsibly. At Mon Petit Prêt, we are here to guide you every step of the way. Contact us for a transparent and secure borrowing experience.