Tips to get the best quick loan without falling to scams 
In the digital age we live in, the possibilities are endless: from shopping for clothes online to finding true love on an app. However, with the ease of access to technology, there are also a lot of dangers lurking on the web. 
One of the biggest risks faced by online consumers is the possibility of falling victim to scams when searching for the best quick loan in Quebec or any other region of Canada. With enticing promises and simple processes, fraudulent companies lure desperate people in search of financing, only to leave them with an even greater debt burden. 
Therefore, it is crucial for consumers to be careful when applying for these types of services. In this way, they protect themselves and their finances. With Mon Petit Prêt, you can rest assured that your personal loan in Quebec will not cause you any inconvenience.
In this article, we will explore the reasons why it is important to use caution when applying for loans online and provide tips to help consumers avoid falling for scams or scams when looking for the best quick loan.
Don't rush into a decision
When it comes to applying for the best quick loan in Quebec online, it is easy to be tempted by the promise of quick and easy financing. However, it is important not to get caught up in the excitement of the moment and take the time to carefully evaluate the available options. 
By rushing into a decision, you are more likely to become a victim of online scams and end up with an even bigger debt load. In addition, taking the time to research and compare different online loan options can help you get the best deal possible and save money in the long run. 
By carefully reviewing the terms and conditions of each offer, you can be sure that you are working with a reliable service company and that you are getting a loan that fits your financial needs. 
So remember, patience is key when it comes to truly finding the best quick loan. Making impulsive and uninformed decisions can only lead to financial problems down the road.
Beware of promises that are too good
Many fraudulent companies take advantage of people's need for financing and make attractive promises to lure desperate consumers looking for instant cash. Despite the fact that you may be offered what appears to be the best quick loan, don't trust and patiently review all the information.
These promises are often false and can result in hidden fees, exorbitant interest rates and other long-term financial problems. Remember that no legitimate lender can guarantee extremely low interest rates and loans of thousands of dollars without verifying the applicant's financial and credit information. 
If a loan company is making unrealistic promises, it's likely a scam and it's best to look for other options. By being wary of this type of overly good advertising, you can protect your finances and make sure you get a loan that really fits your needs and is safe.
Read the fine print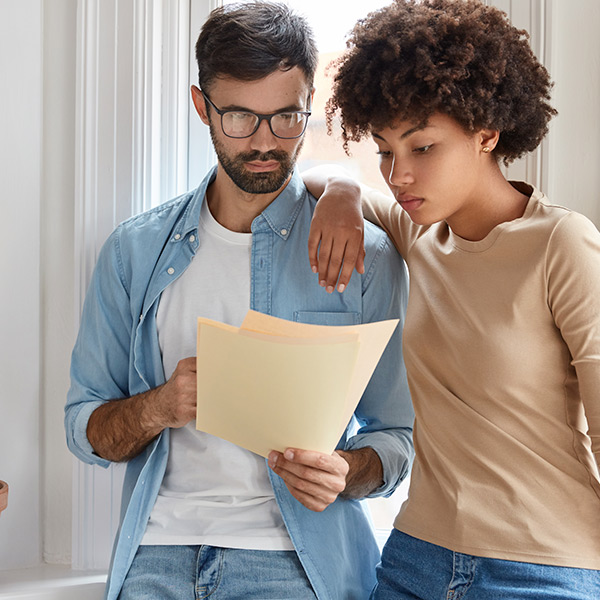 When completing an application for a quick personal loan, it is important to read the fine print of the terms and conditions in detail before signing any documents or submitting any forms. 
Often, to appear to be offering the best quick loan, companies may hide hidden fees or unfavorable terms in the fine print of a contract or web page, which can result in unexpected fees and long-term financial problems. Although it may not always be pleasant, always read all the parts.
So, not only will you have peace of mind, but you will have a better understanding of the terms of the loan, including the interest rate, repayment terms and any additional fees. This way, you can make an informed decision and ensure that you are getting the best quick loan in Quebec on the market.
Verify website security
Before providing any personal or financial information, make sure that the loan company's website is secure and protected by reliable security measures, such as SSL. 
This provides a secure connection between the user's web browser and the website server. That is, any information transmitted between the user and the website is protected and encrypted, minimizing the risk of data being intercepted and used in a malicious manner.
If the website looks suspicious or unprofessional, it is best to move on and look for more alternatives to apply for the best quick loan.
Be cautious with your personal information
It is also advisable to use a secure and reliable website if you want to apply for the best quick loan. This is because they may ask you for sensitive information. For example, your social security number or bank account details. If it is a fraudulent entity, this can put your privacy and financial security at risk.
It is important to be cautious about the personal information you provide. Some websites may ask for more information than necessary. 
Remember that scammers can use this personal information to commit fraud and steal your identity. Therefore, you should always carefully read the lender's privacy policies, testimonials and the authenticity that their site demonstrates before you risk trusting that they are going to give you the best quick loan.
Characteristics of a good online lender
The best online fast loan lender should have several key characteristics. Keep these details in mind when choosing where you are going to apply to get the best quick loan:
It must be a reliable and legitimate company with a solid reputation and positive customer feedback. 

Offer clear and fair terms and conditions, including reasonable interest rates, flexible payment terms and no hidden fees.

It should offer customers a simple and convenient loan application experience, with a quick and easy approval process. 

Friendly customer service is available to answer any questions or concerns you may have throughout the process.

Finally, the online lender must have effective security measures in place to protect your personal and financial information.
When choosing the best online quick loan lender, it is important to carefully evaluate all these features and compare different options to find the best option for your financial needs.